Icelandair Open 2007
Icelandair Open 2007 was held 15. - 18. February.
Pairs Thursday 15th and Friday 16th.
Teams Saturday 17th and Sunday 18th.
Before the tournament, 14. February was a special invitational tournament: STAR WARS!
Before the pairs tournament on Thursday there wasl a 24 board match between Team Iceland and Team Zia Mahmood.
Results from all events on Swangames-click here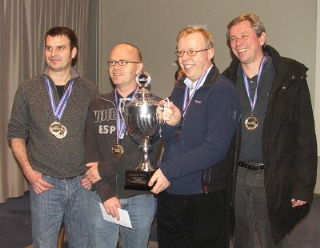 Icelandair Open winners - Team Hauge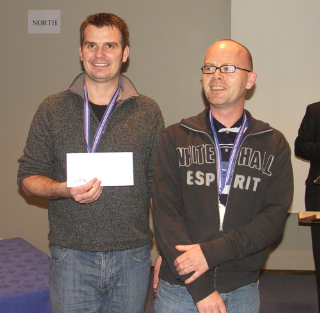 Pairs winners - Jan Petter Svendsen - Erik SŠlensminde
More photos from Icelandair Open 2007
All events broadcasted on Bridgebase.com. See BBO schedule

Schedule - Icelandair Open 2007

See last year results
Pleast contact bridge@bridge.is for further information.
---